Our qualified, patient, and friendly English speaking staff is ready to help you navigate the insurance market in Israel, so you can make the right insurance decisions that are best for you and your family.
Insurance in Israel can often work differently than in the US or other countries. Policies are regulated by many Knesset laws. Knowing or not knowing these laws and the fine print of the policy conditions makes the difference between a professional insurance agent who will protect your family and your assets and one who simply cannot.
Shmuel Weinstein has over twenty six years of insurance experience in Israel. Knowledge and experience, in addition to genuine care for our clients, are the ingredients that make our agency stand out. We have a large clientele of long term satisfied customers who choose us year after year for their insurance needs. These are facts that speak for themselves!
About Shmuel Weinstein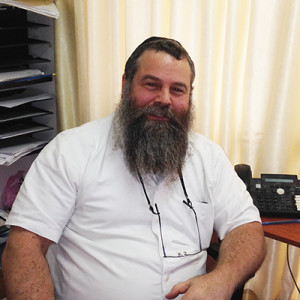 I am an independent insurance agent, providing insurance products and solutions for my clients based on your needs and budgets. I work with most of the major Israeli insurance companies, and I provide all types of insurance. Being independent means that I am not beholden to any particular company's product line. This allows me to select the best product at the most competitive price for you from a variety of large insurers.
More about Shmuel
Born in 1960 in NY.
Moved to Miami at 15.
Played high school tennis.
Graduated University of Florida with High Honors with a B.S. in Business Administration, majoring in computer science.
Worked as a programmer for IBM in Boca Raton for three years.
Married my wife Shira and made Aliya shortly afterwards.
In 1987, after a few years of Torah studies, I studied for and received my Israeli insurance license and began an insurance agency in Jerusalem. G-d has blessed us with a large family whom we have raised (and are still raising - may His kindnesses never cease) in Eretz HaKodesh.
Reuven Perry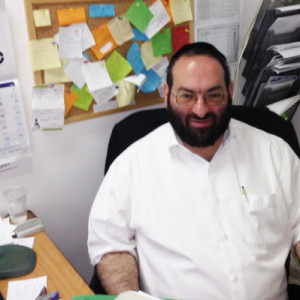 Reuven grew up in Atlanta and came to Israel to learn in Yeshivat ITRI at age eighteen. At 24, Reuven married, made Aliyah, and continued learning in Kollel at Machon Harry Fischel in Bayit Vegan, Jerusalem. He also helped start Yeshivat Sharei Limud in Har Nof and acted for a time as Executive Director.
At 28, Reuven began his career in insurance with Shir Bit Insurance Agencies that dealt primarily with private insurance services for the police and military. After a number of years Reuven was offered an Underwriting position with the Aryeh Insurance Company and eventually became empowered and an authorized signatory for the Jerusalem district.
While both Reuven and Shmuel began their insurance careers in 1987, they only began working together in 1993 while Reuven was at Aryeh Insurance Company and persuaded Shmuel to begin working as an agent with Aryeh. Afterwards, the two became chevrusas for a number of years. Reuven attended the Insurance College in Israel and received a Certificate of Excellence in 1996 after an extensive two year course. In 1999 he received a degree (ACII) in General Insurance from the Chartered Insurance Institute from England and became a licensed insurance agent in 2003. In 2003 he left Aryeh to work as an independent insurance agent.
In 2009 he began to work together with Shmuel in his agency. The two often consult with each other on complex insurance issues. They use their combined brainpower and vast insurance experience to analyze and clarify the matters being discussed and to chart the best course of action to take. It is said that "knowledge is power", and it is this type of power that greatly benefits our clients. Reuven manages the life and health aspects of the insurance agency
Reuven lives with his wife in Ramat Beit Shemesh.

Devorah Weisberg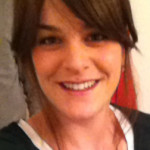 Devorah grew up in Israel and after graduating Beit Chana high school in Tzfat she went on Shlichus to Austin Texas for a year and a half. She taught full time in the elementary school and helped cook meals for the numerous guests of the Chabad House.
When she was ready to come back to Israel her father offered her a job in his insurance agency and she accepted.
She has been working with us since 2010 and currently manages the car and apartment aspects of our agency. She is in the process of studying for and receiving her Israeli insurance license to become an insurance agent.
She lives with her husband and baby in Jerusalem.